New Albany & Union County School Districts Receive Funding for Workforce Development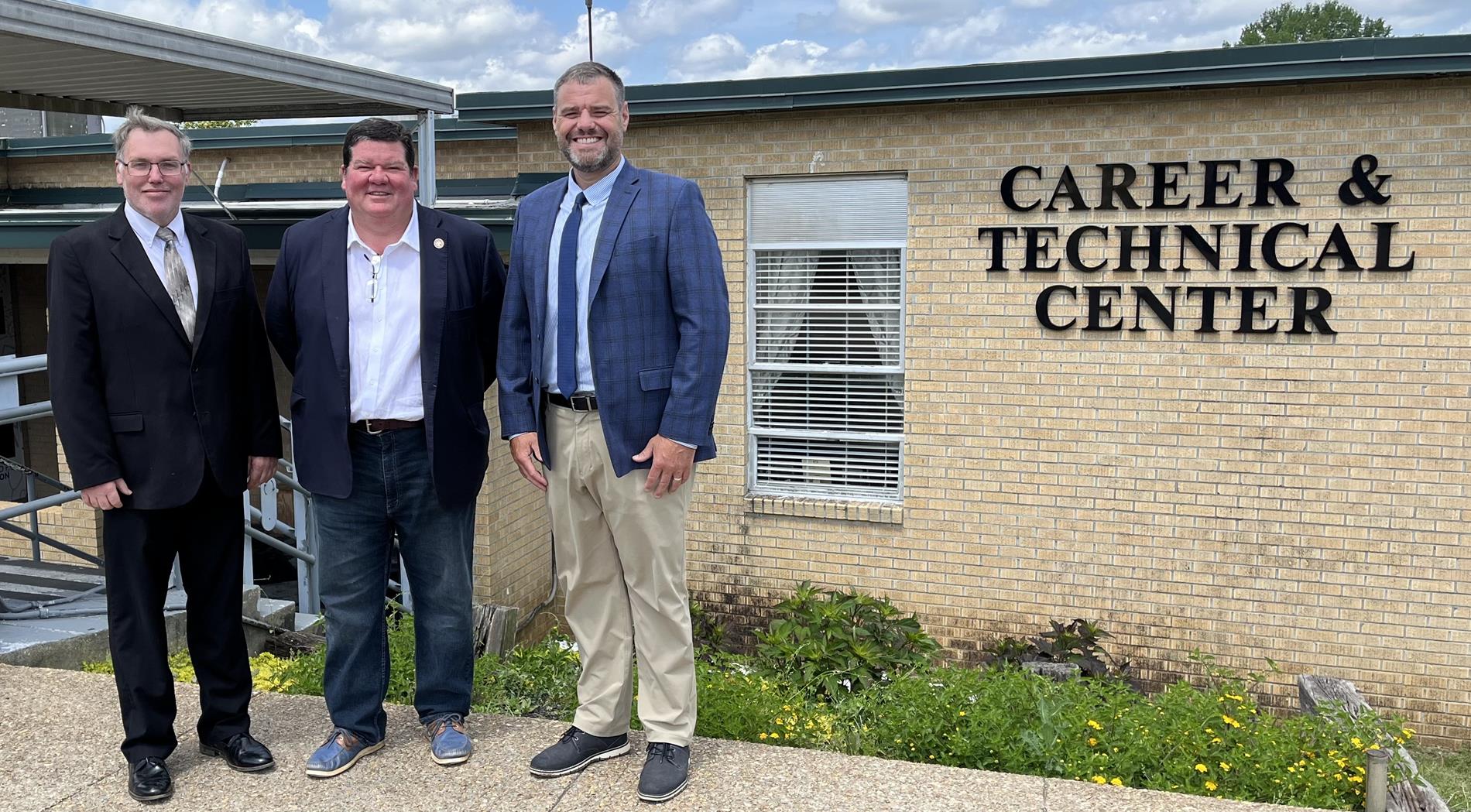 ---
New Albany & Union County School Districts Receive Funding for Workforce Development
The New Albany and Union County School Districts will benefit from legislation that passed in the most recent session. The purpose of Senate Bill 3011 is to extend funding to community colleges and to help fund workforce development initiatives.
"Without leadership and innovative ideas that began here locally, this would not be a reality," explained State Representative Sam Creekmore. "Our local school districts were professional and organized in their plan and that enabled me to sell the ideas in Jackson during the legislative session."
New Albany School District hosted a luncheon last summer to unveil a long-term plan for creating a School of Innovation and extending career & technical education, as well as workforce development opportunities for both students and adults.
Senate Bill 3011 began in the Senate, was amended in the House of Representatives, passed both houses of the legislature, and was finally signed by the Governor.
Section 18 of Senate Bill 3011 designated $2,000,000 to the New Albany School District that serves as the administrative and fiscal agent for the School of Career & Technical Education. This money will be used for renovation projects and equipment upgrades to create a School of Innovation which will be beneficial to New Albany and Union County School Districts, as well as the entire community.
"I would like to extend my appreciation to House leadership for helping make this become a reality," said Creekmore who serves on the Workforce Development Committee. "Representative Donnie Bell who serves as Chair of the Workforce Development Committee, as well as Representative Jody Steverson and Representative Steve Massengill are to all be commended for their assistance."
New Albany School District and Union County School District have a long history of collaboration to provide Career & Technical Education. The districts formed a consortium in the 1970s to construct the center and to begin the process of providing vocational training to students in both districts.
More recently the districts have partnered to offer innovative internship experiences for students who are juniors in the two school districts. School district leaders are excited about the possible partnerships that lie ahead with the School of Innovation.
"Graduation pathways and workforce development have become so important for our students," said Russell Taylor, Superintendent of Union County Schools. "New Albany and Union County School Districts have long partnered for career and technical education of our students. We are excited about the prospects for all of our students with the advancements that are being made for CTE education and workforce development."
Taylor said that he and the Union County School Board are grateful to Representative Sam Creekmore, the State Legislature, and the Governor for this investment in our students.
"We are very appreciative to Representative Creekmore and the Mississippi Legislature for the funding we have received. Both the New Albany and Union County School Districts will utilize this funding to enhance and expand Career and Technical Education as well as workforce training programs in our districts," explained Dr. Lance Evans, Superintendent of New Albany Schools.
"Both school districts are committed to creating pathways to success with no dead ends for our students," Evans added.
Renovation is currently underway for the School of Innovation and is located in the Glenfield area. The School of Innovation will be a modern career and technical center that prepares students and adults to be ready for our regional workforce.